Launching our Aboriginal College Tie
In 2019, our Aboriginal and Torres Strait Islander students along with Ms Shelley Ware, and Mentor, Neville Jetta, embarked on a project to learn more about the Aboriginal history of the land on which our College stands.
With the help of Wurundjeri Elder Uncle Dave Wandin, the students learnt the stories of the land and then interpreted those stories AFL ACC games on May 26. Our designers included Old Paradians Deklan Garcia, Desmond Tipuamantumurri and Taj Fazekas, - and current students ‒ Alex Rigney Year 11 L10, Tate Little Year 11 B10, Kobe Knight Year 11 T10, Jacob Spriggs Year 9 T19 and River Walker Year 9 T16.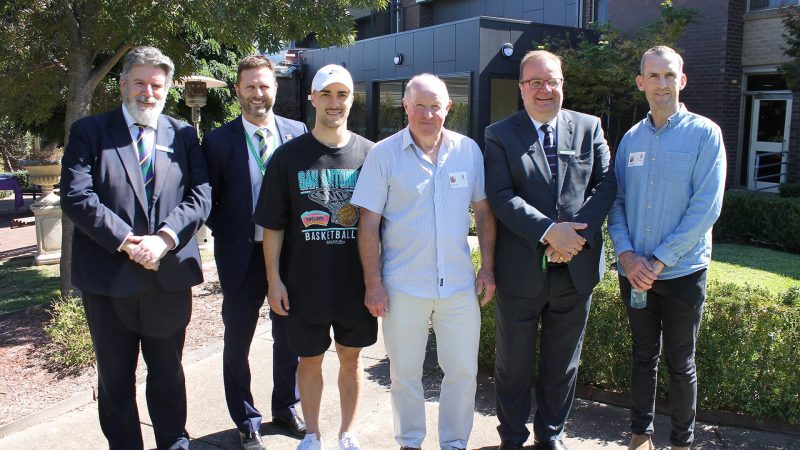 em ipsum dolor sit amet, consectetur adipiscing elit. Morbi semper turpis id ligula congue, lobortis bibendum eros egestas. Etiam tortor metus, volutpat vitae urna commodo, venenatis sodales arcu. Curabitur ultricies liquet eros nec vulputate. Suspendisse potenti. In feugiat, elit a mollis facilisis, felis ex lobortis turpis, sed lacinia augue lorem sit amet libero. Etiam mattis nunc ac dui accumsan, at dapibus risus elementum. Fusce cursus ligula et fringilla pretium. Proin venenatis purus non odio tristique suscipit. Fusce ultricies lobortis
blandit. Nunc sed sem vel nunc tincidunt congue quis sed nisl. Sed non pulvinar dolor. Ut tempus tristique ipsum in semper. Fusce tincidunt maximus libero, vel dictum magna feugiat nec. Nam lacus diam, semper vel
suscipit in, volutpat vel massa.